Why invest your
SMSF with BrickX?
different_bricks
Diversify your SMSF's exposure to the property market across BrickX's -- properties.
hand_pointing_at_calendar
Flexibility to buy and sell Bricks at any time.*
funnel
Simplify investing in the property market with our quick setup. Leave property management to us!
transparent_glass
Transparency in property information including forecasted cash flows, pricing and valuations.
*Note: For the period your deposited funds are pending (estimated 1-2 days),
you are not eligible to list your Bricks for sale. This only applies for advanced funds.
How to get started
Simple Sign Up
Signup on this page, it's simple and easy – The first step to investing your SMSF with BrickX.
Verify your SMSF
We will verify your SMSF details and advise when your BrickX account is ready to go.
Deposit Funds
Login to your BrickX account to deposit funds from your existing SMSF, and start investing.
What our customers are saying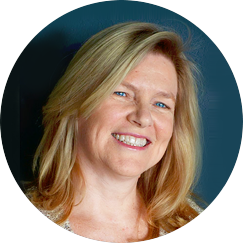 Donna | BrickX SMSF Investor
"I was attracted to BrickX because of the simplicity and transparency of the structure."
"BrickX gives me the flexibility I want to enter the property market. At the same time I can diversify and invest in several properties, spreading my risk."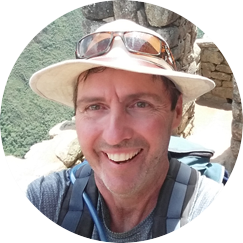 Deon | BrickX SMSF Investor
"BrickX gives me diversification into property with easy access to liquidity (if needed) via my SMSF that I cannot get anywhere else."
Couldn't find what you were looking for?
We're upgrading our SMSF experience and would love your feedback on how we can improve.

SQM RESEARCH
4 Star Superior Rating* for BrickX Trusts
*Superior Rating: 4 stars to 4 1/2 stars indicates suitable for inclusion on most APLs. The fund outperforms (or is likely to) its peers and benchmark the majority of the time. The fund most of the time has been operating within its mandate and PDS. There are very little to no corporate governance concerns. Management is of a very high calibre.
The full report is only available for download by financial advisers.
The rating contained in this document is issued by SQM Research Pty Ltd ABN 93 122 592 036. SQM Research is an investment research firm that undertakes research on investment products exclusively for its wholesale clients, utilising a proprietary review and star rating system. The SQM Research star rating system is of a general nature and does not take into account the particular circumstances or needs of any specific person. The rating may be subject to change at any time. Only licensed financial advisers may use the SQM Research star rating system in determining whether an investment is appropriate to a person's particular circumstances or needs. You should read the product disclosure statement and consult a licensed financial adviser before making an investment decision in relation to this investment product. SQM Research receives a fee from the Fund Manager for the research and rating of the managed investment scheme.